No not THAT C word!
Christmas!
Its November 25th and it's 1 month till crimbo! Coincidentally in America it's Black Friday (the uber crazy shopping day after thanksgiving) and the first day I'm allowing myself to get excited about all things Christmas.
Now i'm not being all scroogey here. I love Christmas but with selection boxes being stacked in tesco since September & Santa suits being hung beside ghosts in October it just destroys my Christmas happy!
So I try & ignore the barrage of festive spirit until IT'S ACTUALLY CHRISTMAS!
Which is now BTW. Happy Holidays!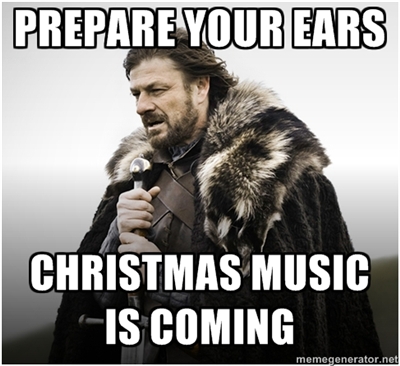 I still forbid decorations before December though ;)
Source: Sodahead